Learn Spanish with Julieta's Spanish course books. Developed through more than 10 years of classroom experience with hundreds of students, these books range from absolute beginner to advanced students. Completely in Spanish, these text books will challenge you to gain the skills needed to speak Spanish fluently.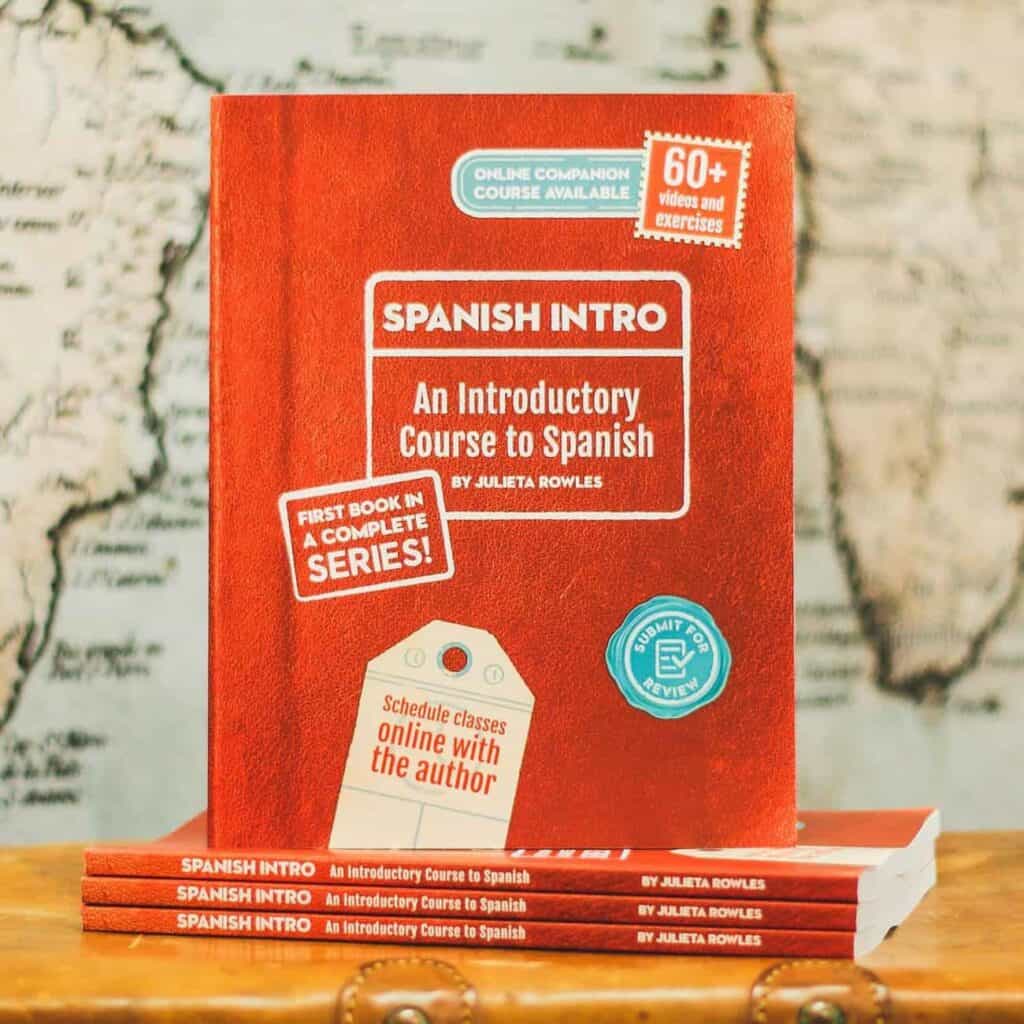 This books is for complete beginners that have never studied another language before. This 'full immersion' Spanish book will give you a solid foundation in the basics in Spanish!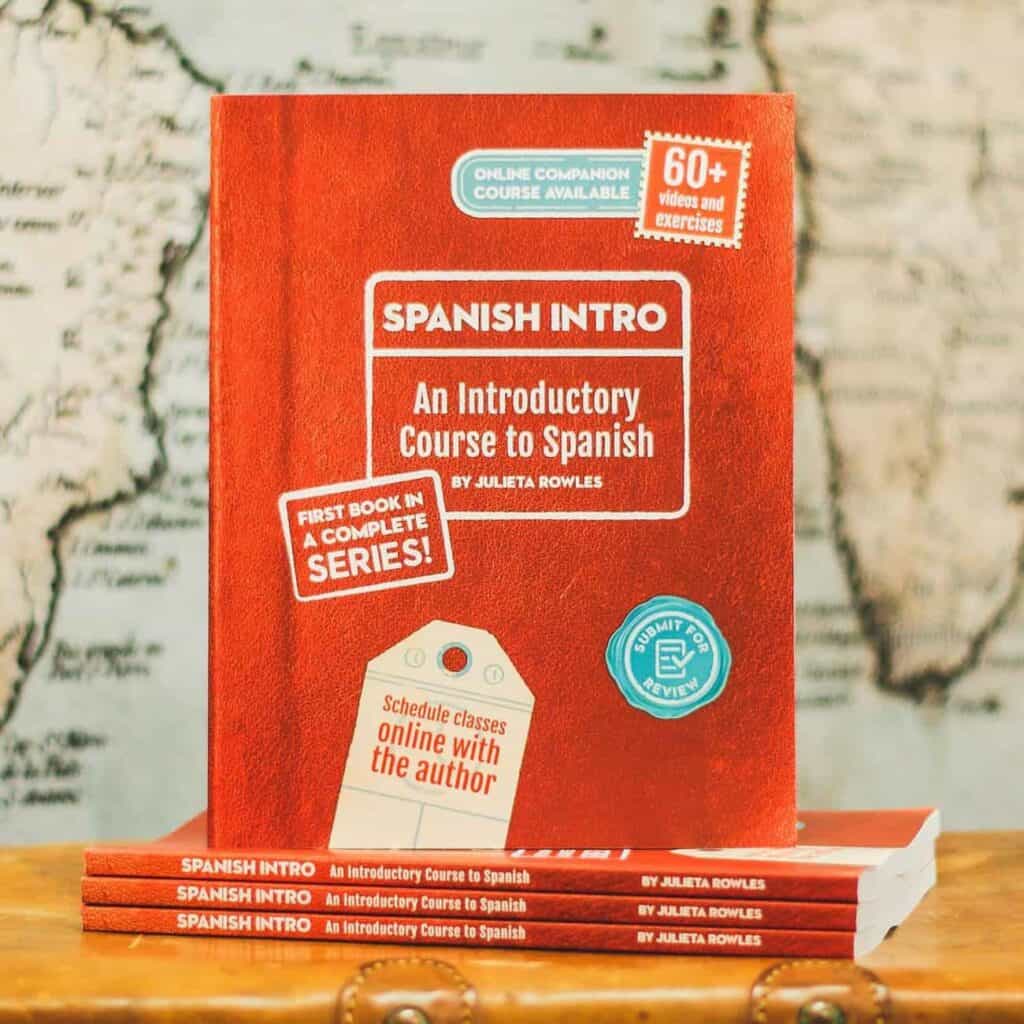 Spanish 1, the continuation of Spanish Intro will be available in the fall of 2020.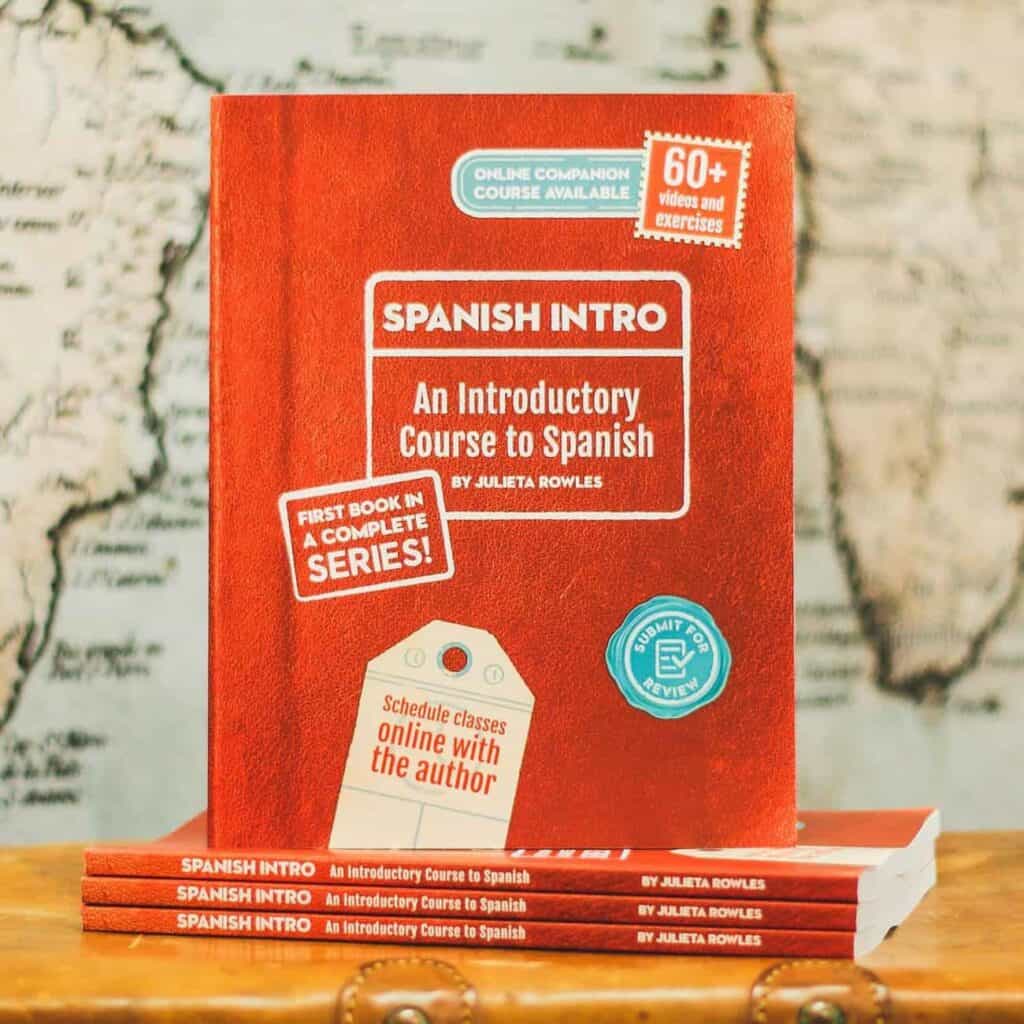 Spanish 2, a pre-intermediate Spanish book is slated for publication in the winter of 2020.
Click below to submit your answers from specially marked exercises. Julieta will review them and get back to you with feedback! FREE
Schedule 1-on-1 lessons with Julieta. All lessons will be online using a video chat platform. Practice speaking, ask questions, or go over difficult topics.