Benefits of Learning a Language
When it comes to speaking another language, it's about the journey, not only the destination. When we set out to learn how to speak a foreign language, there are numerous benefits that we pick up along the way.
In essence, when your brain is forced to use a different language system to operate, it flexes all of your cognitive muscles. Numerous studies have shown that learning another language helps with focus, task switching, and executive function. In older students, it can also help stave off dementia and Alzheimers.
But don't take our word for it. Here's a great article in the NY Times that summarizes why learning a language makes you so much smarter. 
Stay informed on class offerings and updates with our newsletter, The Expired Passport
Frequently ASked Questions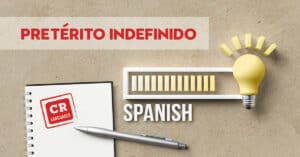 Spanish
Hey Spanish students! Want some practice? Quiz yourself in Spanish with this free exercise! This quiz is for Spanish Level 2 speakers and is great
Read More »