Language Classes

For Kids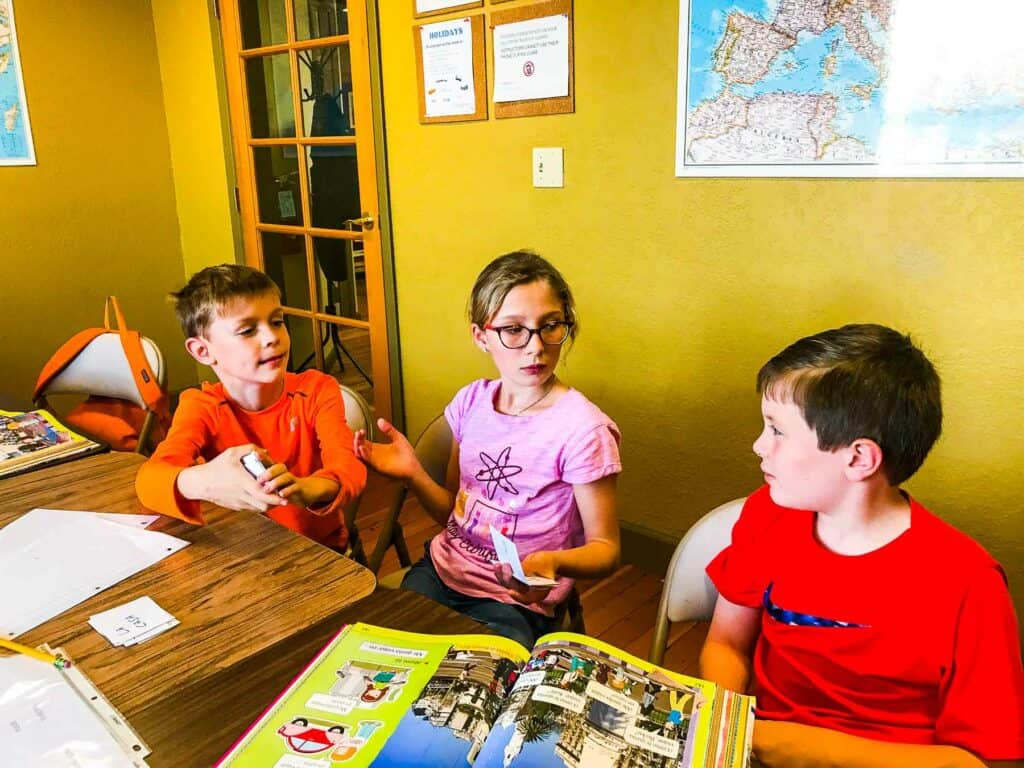 Start children down the path to multilingualism with language classes for kids in Boise.
Speaking another language is not only an incredibly valuable skill, but also has a profound impact on a child's brain and their perspective of the world.
"
LOVE this—classes are kept small, we learn the fundamentals, and get to practice. I'm in Spanish 1 now, after the intro class, and my favorite part is that we're reading a "novel" written specifically to teach new Spanish words. Julieta is a fantastic, enjoyable teacher, and I always enjoy coming to class—there's always a lot of laughter. 🙂
"
The CR Languages Spanish course has taught me not only the grammar portion of Spanish but provided me an opportunity to practice speaking what I have learned in a small group setting. The classes are fun and interactive yet challenging enough to where I don't get bored.
"
The classroom environment is comfortable and allows students to engage without feeling intimidated. I would recommend CR Languages to anyone who is considering learning a second language. Julieta is an excellent instructor and I look forward to attending Spanish class every week!