This book provides a step-by-step approach to learning the basics of Spanish. For complete beginners, it is entirely in Spanish with a downloadable glossary online, which challenges you to use the language right away. In addition to a downloadable glossary, students can get more support with other online resources, including submitting answers to select exercises for review, an online self-paced companion course, audio recordings, live online courses, and even private lessons with Julieta, the author. Not sure which level to start with? Try this
free online Spanish placement test
.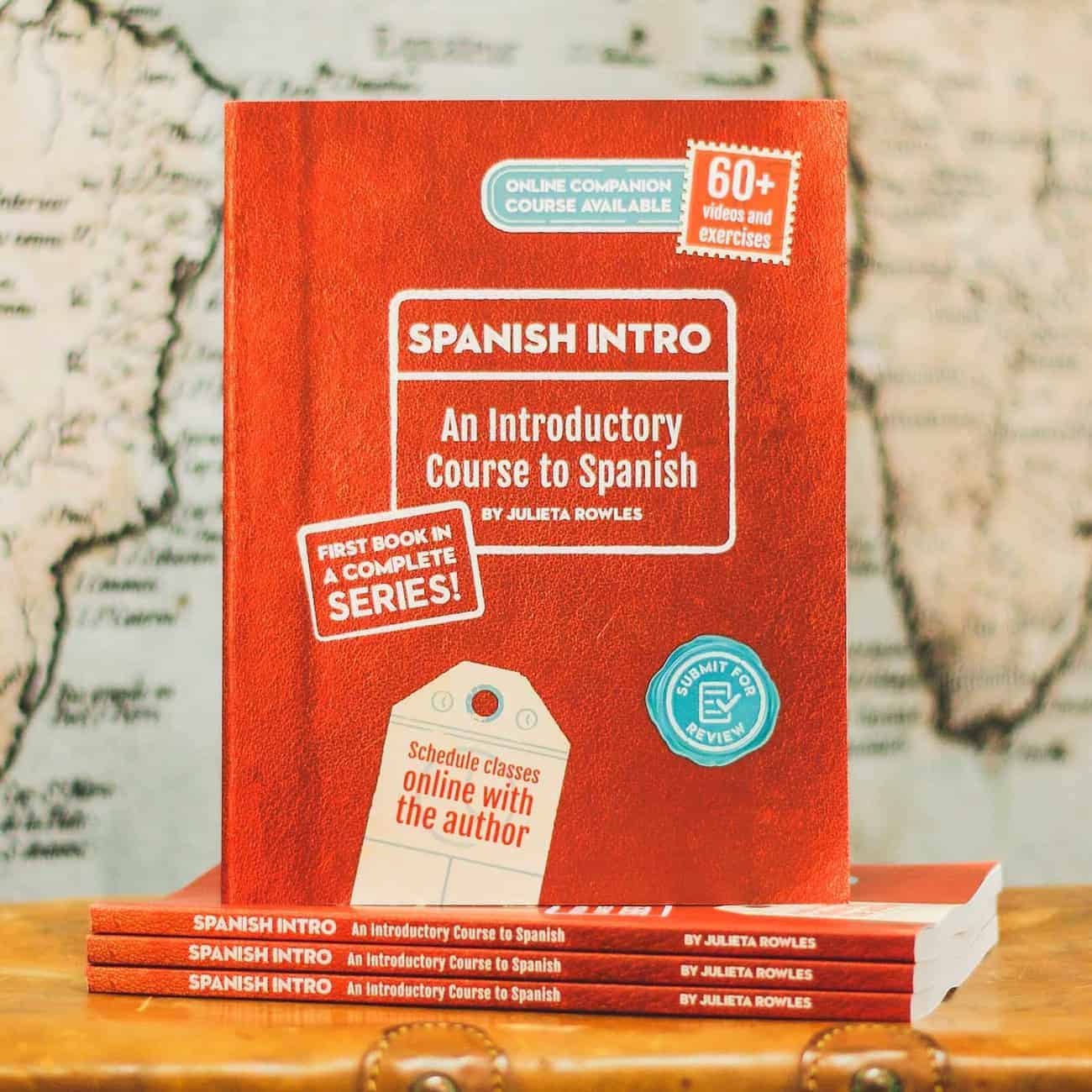 Listen to the audiobook with answers to enhance your listening skills and check your answers.
Spanish Intro with Julieta
With a master teacher, Julieta, and a custom curriculum, students will build a solid base in the fundamentals of Spanish. This course contains videos in both basic Spanish and English, vocabulary lists, and quizzes. With 57 different lessons, students will begin to build a broad base in the grammatical structure of Spanish, basic vocabulary, pronunciation, and useful conversation structures. This online course is a fantastic introduction and an excellent supplement to our live Spanish Intro class.