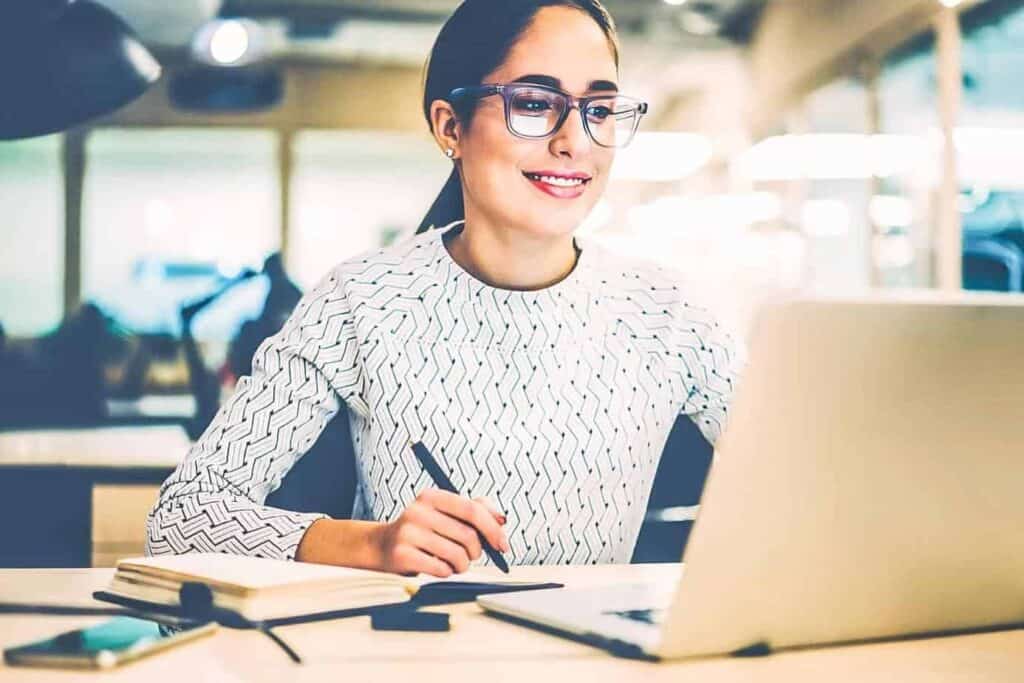 With both pre-recorded explanations from our talented instructors and 1-on-1 classes via video chat, students that have busy schedules or can't make our live classes have a convenient option to keep learning with us online.
Private and Group Lessons
Start learning a language online with one of our amazing instructors—no matter where you are or if getting to our office is difficult. You'll be connected through our online platform and work with your language instructor via video chat. This option is available for 1-on-1 classes as well as groups. Our platform can handle up to 11 participants. Create a custom group with friends, family, or colleagues. We also offer group online classes open to anyone who wants to join. During your online language classes, you'll follow a physical course book and be assigned homework. Your instructor will explain grammar, teach pronunciation, and converse with you. Contact us to get started.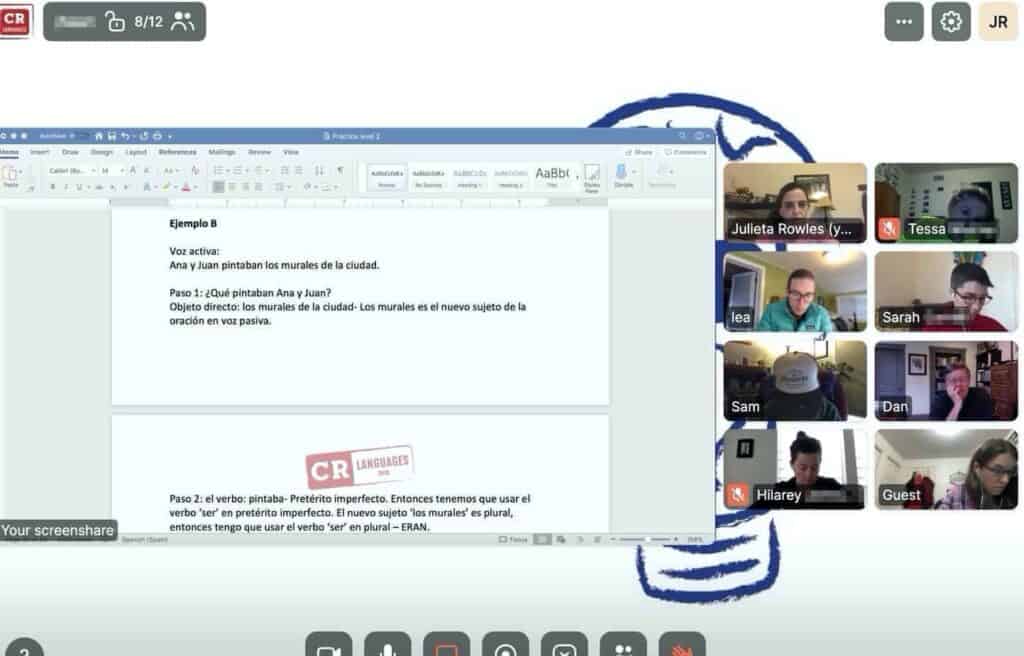 Ready to join a live online class? Contact us to request details about pricing and availability.

For an affordable and flexible online option, try our sister company LinguaPlex. Classes are one-on-one with instructors from around the world.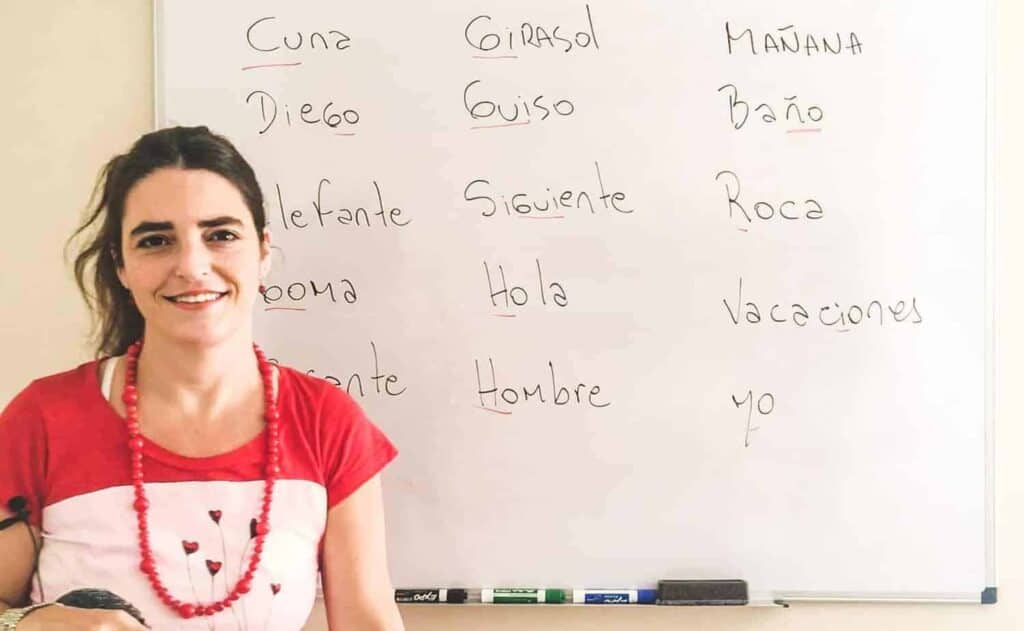 Our self-paced, online language classes feature interactive videos, PDFs, as well as quizzes and exercises. There are several to choose from, and signing up and getting started is instant. See the available courses below. Access to some of these courses is included for students in our live classes. These are also a great resource for any of our students currently taking private classes. Getting started is easy–pick a course, and click 'Take this course!'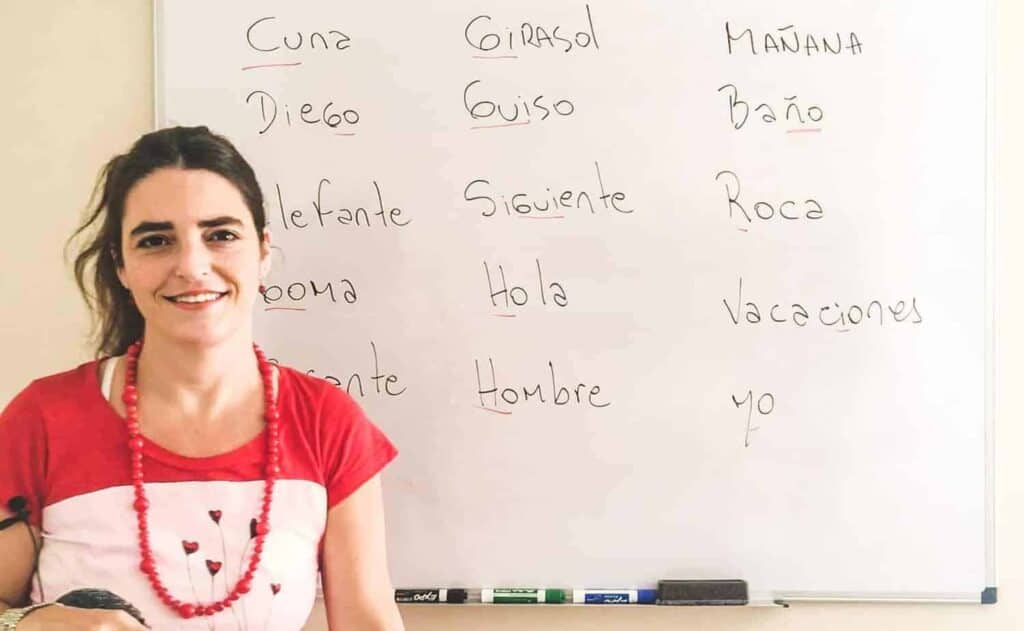 Intro to Spanish with Julieta
Intro to Spanish with Julieta
This course is designed to provide students with a solid base in the fundamentals of Spanish. Featuring 57 different lessons with recorded video both in Spanish and English, vocabulary lists, and interactive quizzes, students will learn Spanish grammar, vocabulary, pronunciation, and conversation structures.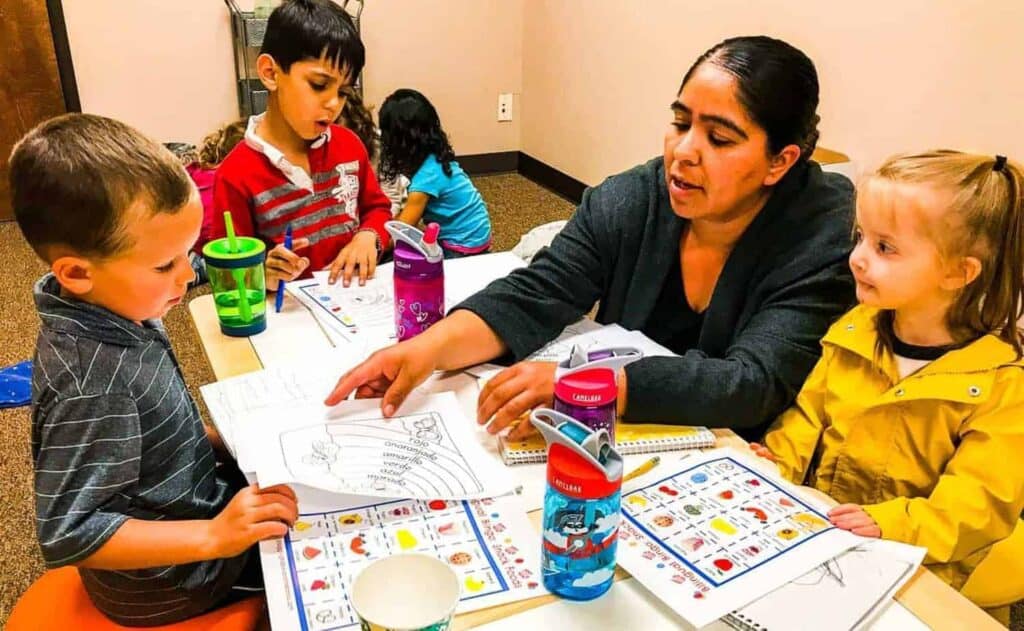 Preschool Spanish
Learn-Along
This course allows parents to follow along with their kids' progress in the course and enables them to continue Spanish language education at home.
*For parents of students currently enrolled in the Preschool Spanish Program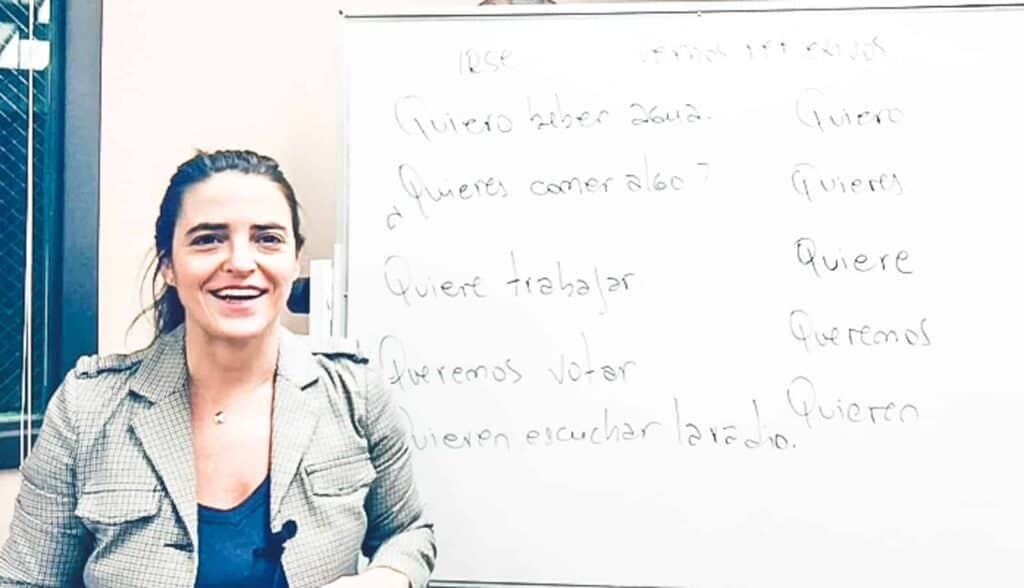 This mini-course goes in-depth on reflexive verbs and the placement of the pronoun when there is more than one verb, as well as using the gerund.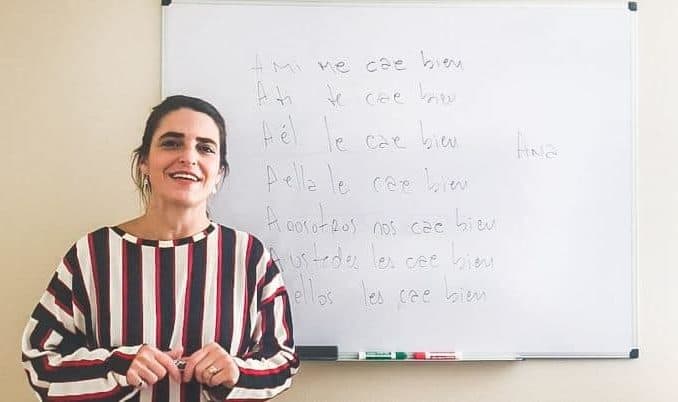 This mini-course covers several different verbs that use the same structure as 'Gustar'. Julieta explains the correct usage of the indirect object pronoun, plus a verb, in either third-person singular or third person plural.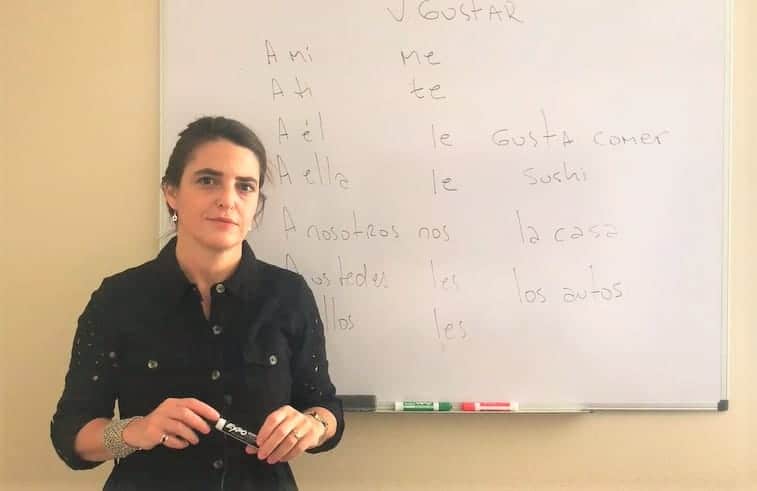 This course is the online equivalent of our in-person Spanish 1 course. It is an in-depth exploration of the fundamentals of Spanish. This course contains 42 different lessons, each with interactive video explanations (in Spanish) and downloadable PDFs (in English), and exercises. Once purchased, you will have life-time access to the course, including the new material we continue to add.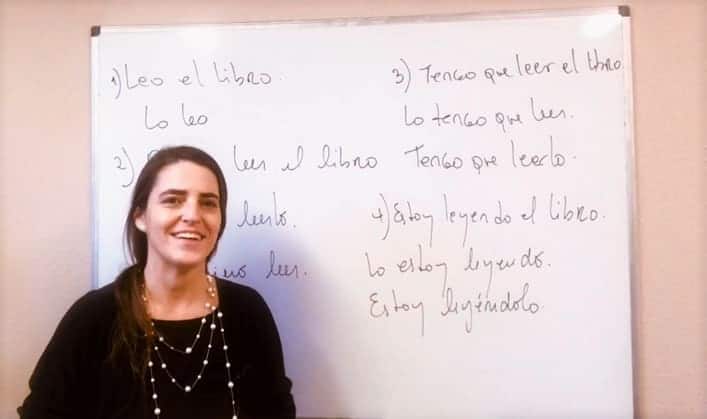 In Spanish 2, students will take their communication abilities to the next level, learning the main past tenses, the correct usage of 'para' and 'por', and how to use the direct object and indirect object. This course currently contains different lessons, each with interactive video explanations (in Spanish) and downloadable PDFs (in English). More will be added in the near future.