Start children down the path to multilingualism with Spanish classes in Boise. Speaking another language is not only an incredibly valuable skill, but also has a profound impact on a child's brain and their perspective of the world.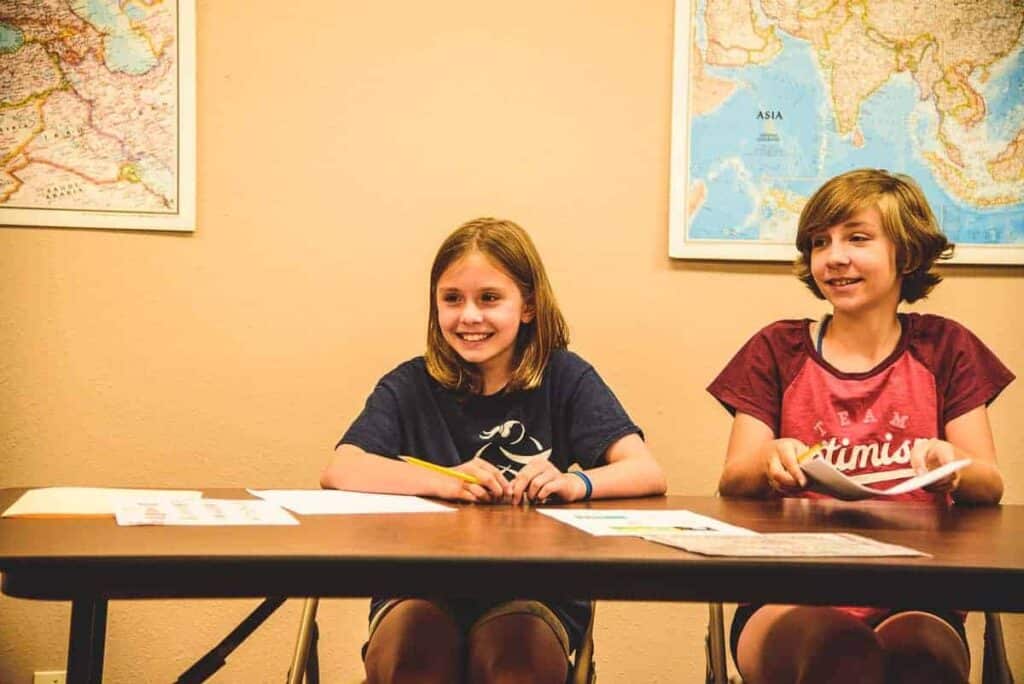 After-school
(Ages 6-9)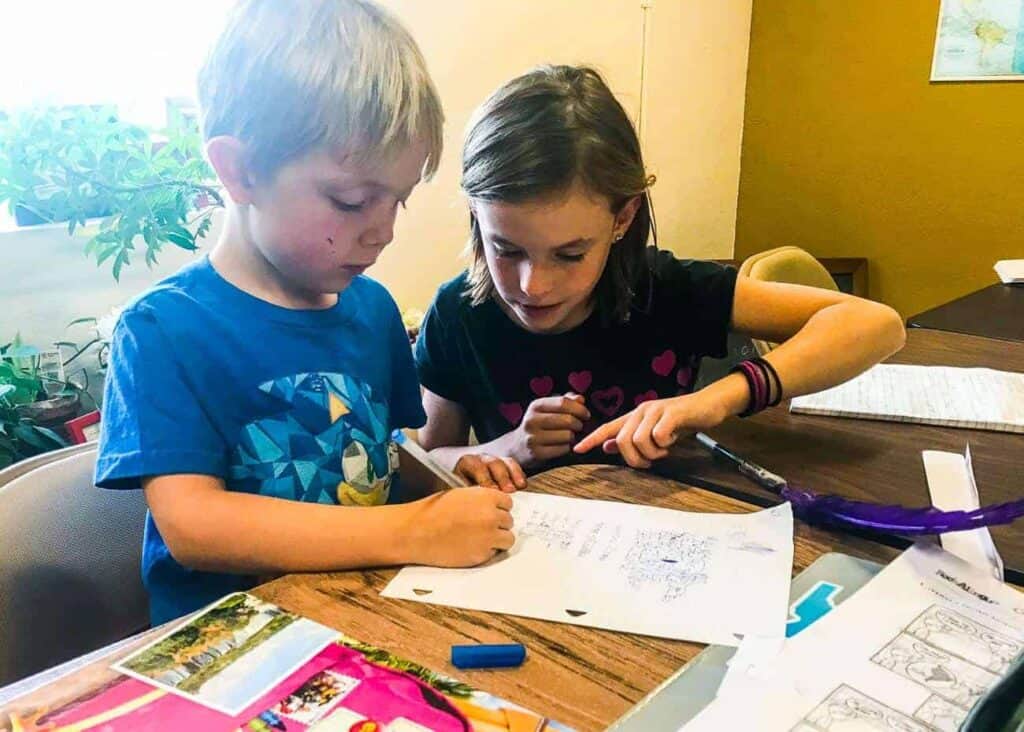 Children in the Juniors Afterschool Spanish Program are always excited for class, even after a long day at school! Learning to read and write in Spanish, students are challenged and engaged with various activities and exercises. They are also exposed to the diverse cultures that make up the Spanish-speaking world. It's amazing to how see these children engage in the classroom and pick up the language.
| Course | Meeting Time | Start Date | Status |
| --- | --- | --- | --- |
| Beginner In-person After-school Spanish, Ages 6-9 (First & Second grade) | 3:45-4:45 PM-MT | February 6th, 2023 – Sign up by January 30th | Accepting enrollments- Only a few spots left. |
Schedules are subject to change and some classes may be affected by holiday closures. Please refer to holiday schedules on our contact page.
Private Lessons
(Ages 3-16)
Interested in another language?
While Spanish is our most popular class for Juniors, we may be offering other languages based on interest. For more information, get in touch with us!
Why You'll Learn with CR Languages
Great instructors make all the difference for our Boise preschool and afterschool Spanish classes. Instructors at CR Languages have native levels of fluency, as well as experience in childhood education and language instruction. Our curriculum focuses on every aspect of the language, including reading and writing.
Benefits of Learning a Language
Your child is a natural learner, taking in everything around them. Starting them on a foreign language now will give them a head start on becoming multi-lingual. It will also improve the way their brain functions, making them better at problem solving, task switching, and focusing.
"CR Languages is a tremendous resource for people wanting to learn a new language. The staff are not only gifted instructors, but they genuinely care about the students as well. There is a definite sense of community which makes the experience all the more worthwhile. Give them a try; you won't be disappointed."
"The classroom environment is comfortable and allows students to engage without feeling intimidated. I would recommend CR Languages to anyone who is considering learning a second language."
"Erika has an unflagging, contagious enthusiasm for the Spanish language. She deftly manages a small group class, quickly sensing each student's strengths and challenges, and integrates the individual needs into the collective progress fluidly and supportively."
Get in touch with us to save your spot in class!