Start children down the path to multilingualism with preschool and afterschool Spanish classes in Boise. Speaking another language is an incredibly valuable skill, but also has a profound impact on a child's brain and their perspective of the world.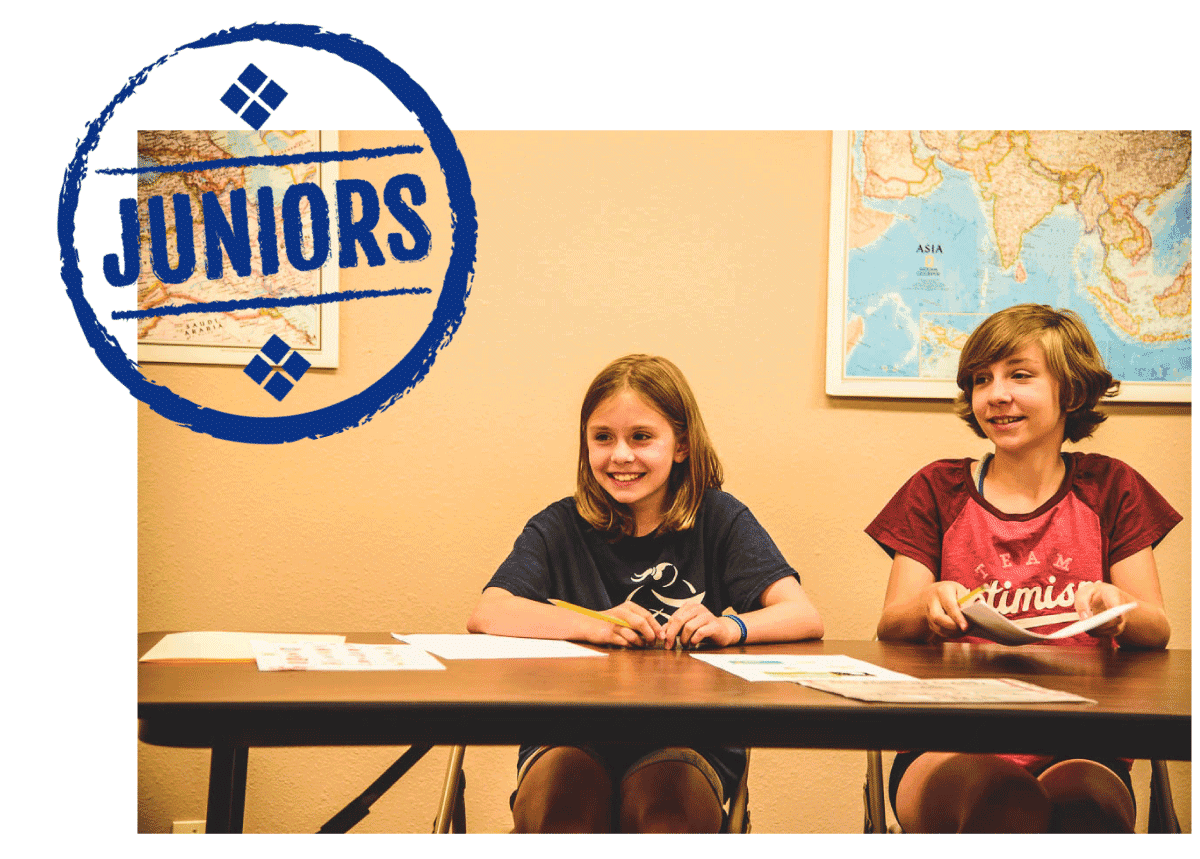 Preschool Spanish Ages 3-6
It's never too early to start! The preschool Spanish program at CR Languages is interactive, engaging, and fun. With a maximum of 10 students, each group forms a tight community where the students interact with each other and the instructor in Spanish. A wide range of activities and exercises ensure that children learn with as much context as possible, which helps children to retain and associate the language with their world.
Classes meet in Boise on Tuesdays and Thursdays from 4:00-5:25.
Choose to attend on Tuesdays or Thursdays, or both days.
Sessions run from September through May.
Classes take place at our office near downtown Boise, with ample onsite parking.

This program may be available at other times and in other languages. Contact us for more information.
Bonus:
Free 'Learn-Along' online course available for parents to practice with their kids at home, complimentary while enrolled in the Preschool Spanish Program.
Afterschool Spanish Ages 7-13
Children in the Juniors Afterschool Spanish Program are always excited for class, even after a long day at school! Learning to read and write in Spanish, students are challenged and engaged with various activities and exercises. They are also exposed to the diverse cultures that make up the Spanish-speaking world. It's amazing to how see these children engage in the classroom and pick up the language.
Classes meet in Boise from 4:00-5:25, Monday through Thursday

The course can be tailored to your schedule, with the option to choose to attend 1, 2, 3 or 4 days per week.

Sessions run from September through May.
Classes take place at our office near downtown Boise, with ample onsite parking.
 
Private/Custom Classes Ages 3-16
Would you like your child to speak French, Mandarin, or any of the other languages we offer? Private and custom classes offer an excellent learning environment and custom schedules. Whether 1-on-1 or for siblings and friends that want to study together, children will be engaged and challenged by one of our expert instructors. Private and custom language classes are available year-round, from 10:00-5:00, Monday through Friday.
Instructors and Curriculum
Great instructors make all the difference for our Boise preschool and afterschool Spanish classes. Instructors at CR Languages have native levels of fluency, as well as experience in childhood education and language instruction. Our curriculum focuses on every aspect of the language, including reading and writing.
Benefits of Learning a Language
Your child is a natural learner, taking in everything around them. Starting them on a foreign language now will give them a head start on becoming multi-lingual. It will also improve the way their brain functions, making them better at problem solving, task switching, and focusing.
"CR Languages is a tremendous resource for people wanting to learn a new language. The staff are not only gifted instructors, but they genuinely care about the students as well. There is a definite sense of community which makes the experience all the more worthwhile. Give them a try; you won't be disappointed."
"The classroom environment is comfortable and allows students to engage without feeling intimidated. I would recommend CR Languages to anyone who is considering learning a second language."
"Erika has an unflagging, contagious enthusiasm for the Spanish language. She deftly manages a small group class, quickly sensing each student's strengths and challenges, and integrates the individual needs into the collective progress fluidly and supportively."
Contact us for information about prices and availability.
Contact us for information about prices and availability.
Contact us for more information.