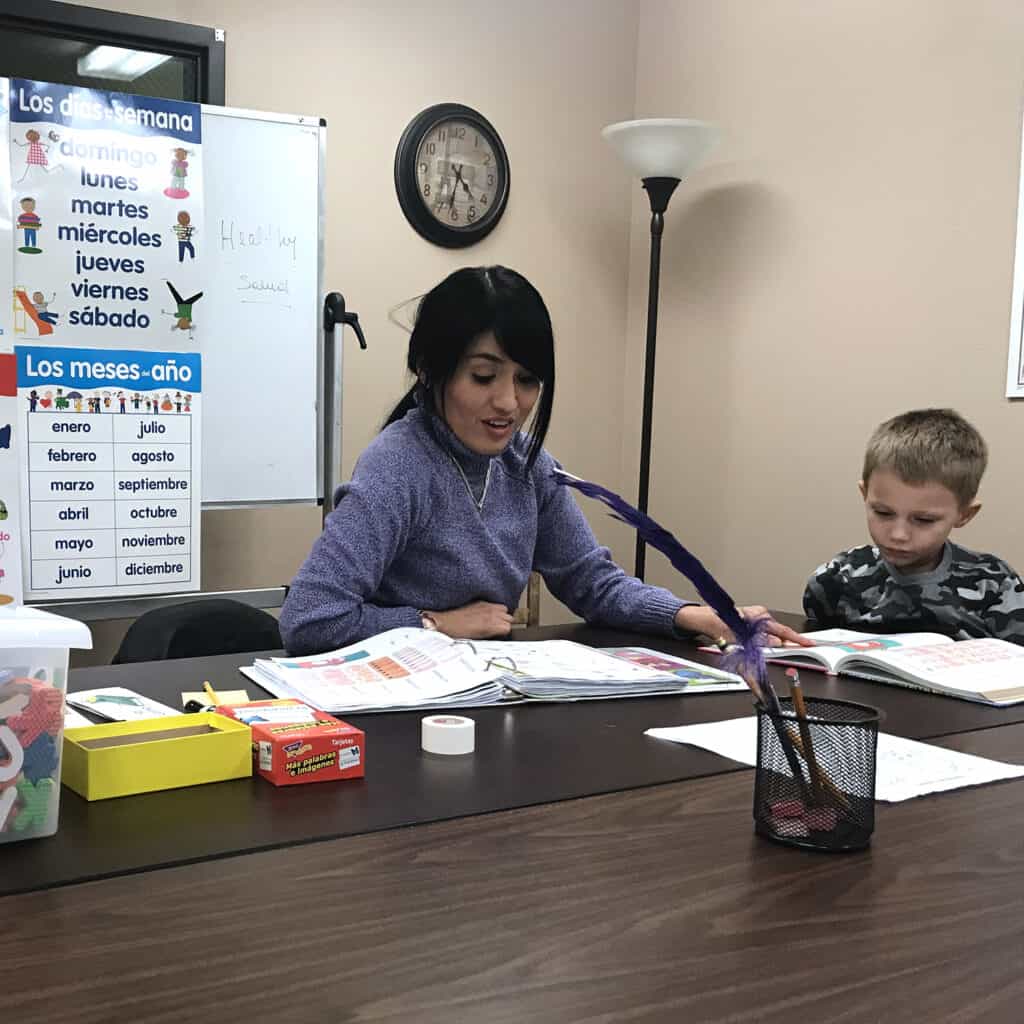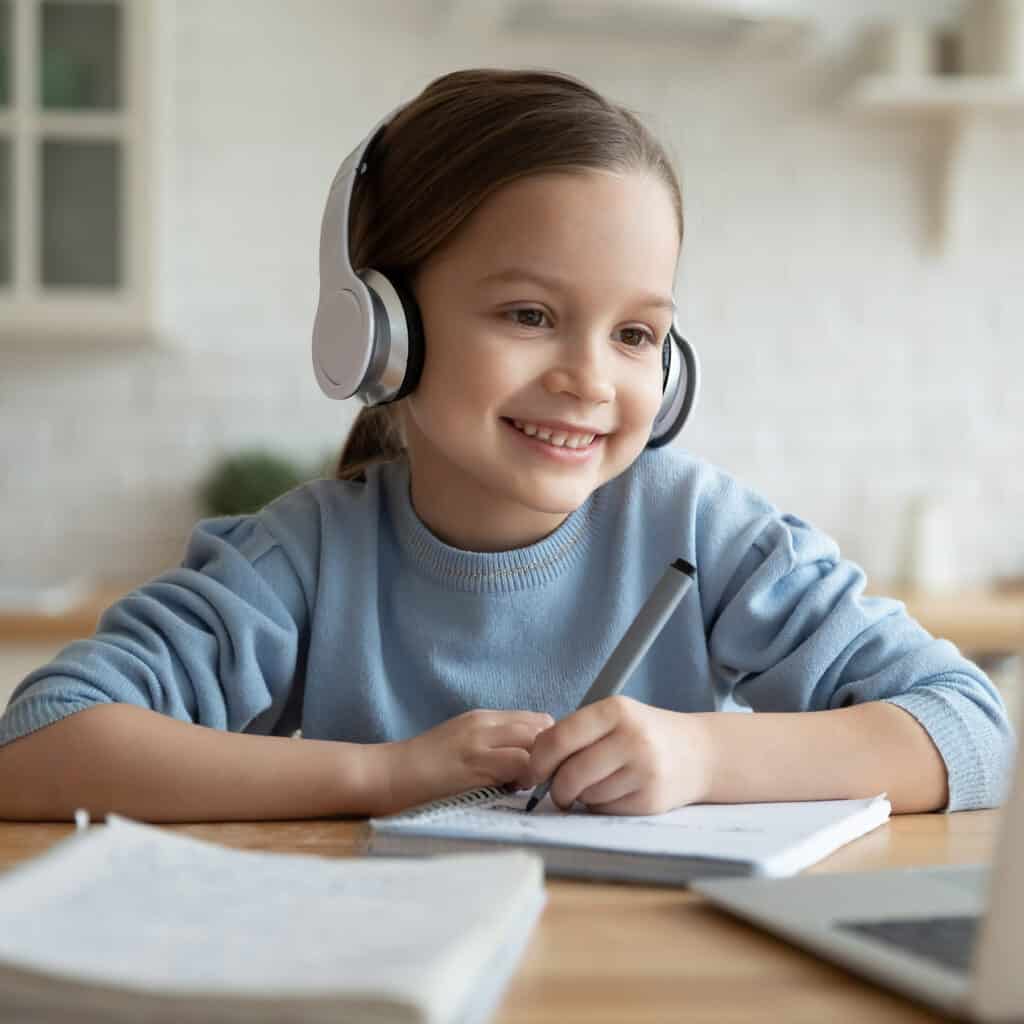 Online sessions are a surprisingly great way for kids to learn Spanish. The convenience of online means that there is no commuting, and sessions can be short and frequent. That's exactly what kids need!
Take a look at the options for online Spanish classes for kids.
Face-to-face, immersive Classes
Discover the excitement of in-person Spanish classes for kids in a dynamic and interactive environment. Watch your child's language skills flourish as they embark on a captivating journey of learning and exploration.
Our convenient location in Boise's Linen district means we're close to the connector, downtown, and the North End.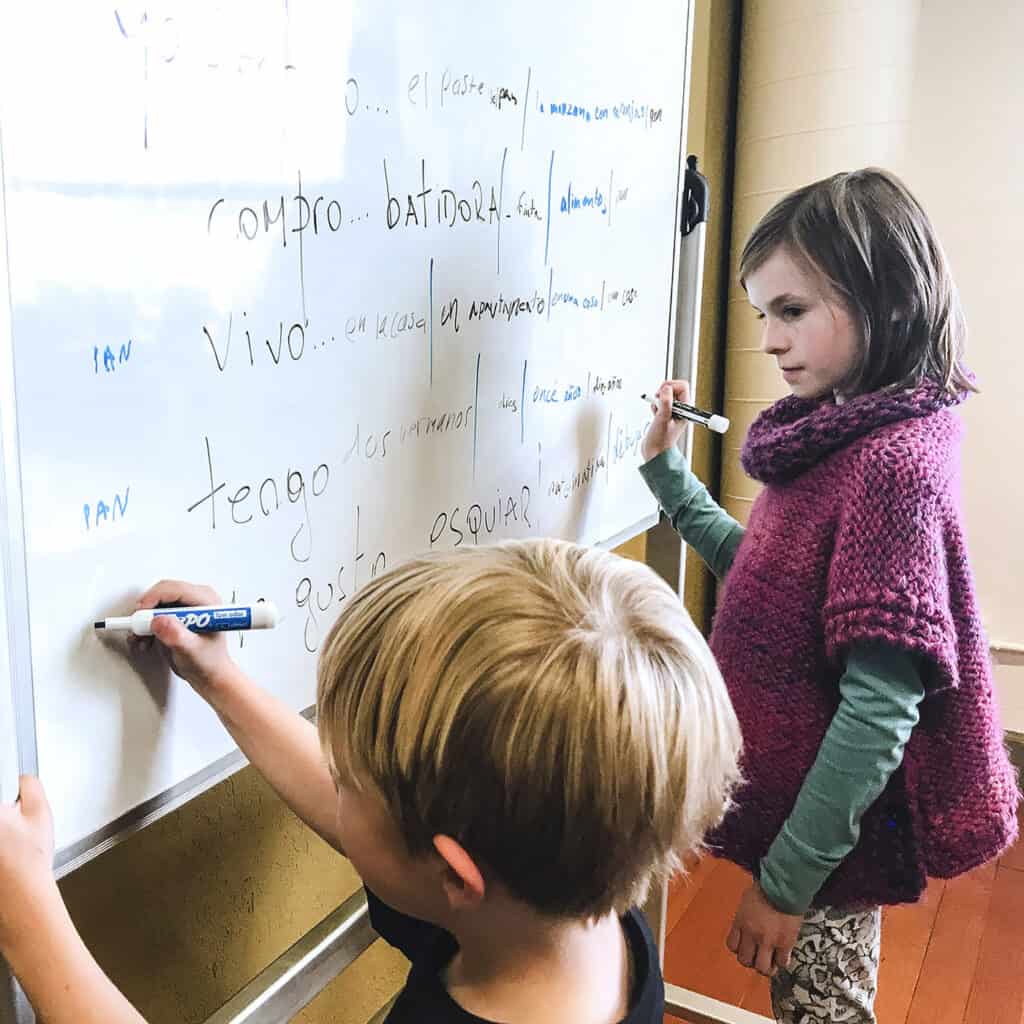 "
LOVE this—classes are kept small, we learn the fundamentals, and get to practice. I'm in Spanish 1 now, after the intro class, and my favorite part is that we're reading a "novel" written specifically to teach new Spanish words. Julieta is a fantastic, enjoyable teacher, and I always enjoy coming to class—there's always a lot of laughter. 🙂
"
The CR Languages Spanish course has taught me not only the grammar portion of Spanish but provided me an opportunity to practice speaking what I have learned in a small group setting. The classes are fun and interactive yet challenging enough to where I don't get bored.
"
The classroom environment is comfortable and allows students to engage without feeling intimidated. I would recommend CR Languages to anyone who is considering learning a second language. Julieta is an excellent instructor and I look forward to attending Spanish class every week!
Ready to start? Questions?
Get in touch to enquire about availability, schedules, and to enroll!