Learning a new language comes with many challenges, whether it's with pronunciation or making the extra time to practice daily. Don't let the stress get to you and start by building solid study habits! In this blog post we'll be discussing a great vocabulary study habit, with a step-by-step approach, and a PDF available for download.
How to Build Your Vocabulary Step-by-Step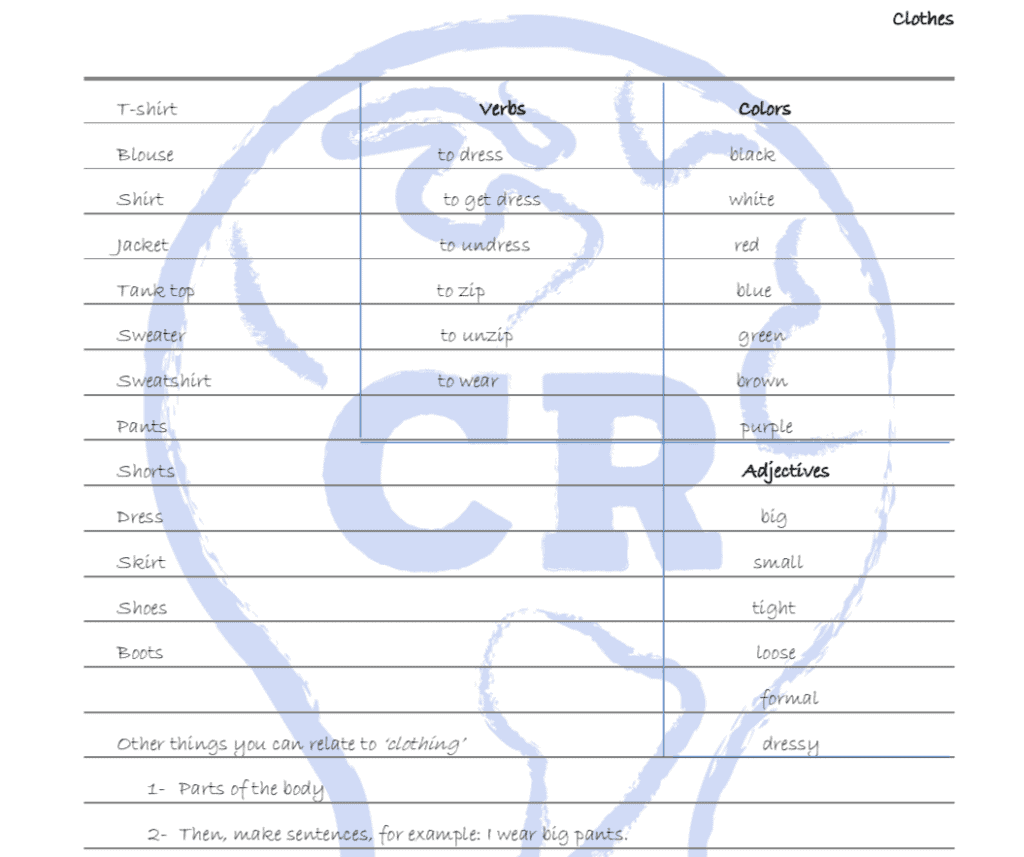 Start by identifying a topic you'd like to work on. Let's start with 'clothes'. Next, write down the word for several articles of clothing. You can add colors, adjectives related to clothing, and you can write in sentences, as shown in the PDF. For example, 'I wear pants', 'I wear black pants', 'I wear big, purple pants'. Each of those sentences adds a new kind of word to the vocabulary, but most importantly, it does so in the context of a situation, which helps us remember things better.
Next you can start to associate the clothing with parts of the body once you learn those. For example, 'I put the hat on my head.'

All of this is about building associations and context. It's much easier for us to remember new words this way. Note that this is the opposite of the ever-popular flash cards.
Here are a few extra tips to keep in mind:
Don't get too detailed. Keep it simple and basic. As you progress, you can add more.
As you can see on the PDF, there are also verbs associated with clothing. That provides context, which helps you remember more.
As you progress, you'll also learn other tenses, and then you can practice with those too.
Do you have a special way to learn new vocabulary? Or do you want to see if your technique could use some improvement? Email them to us; we'd love to hear from you!