Spoken by nearly 1 billion people, Mandarin Chinese serves as the gateway to a vast and enchanting world. Its influence throughout the world, especially in business, continues to grow at an astounding rate. While challenging, any effort to learn Mandarin Chinese will vastly expand your world.
GROUP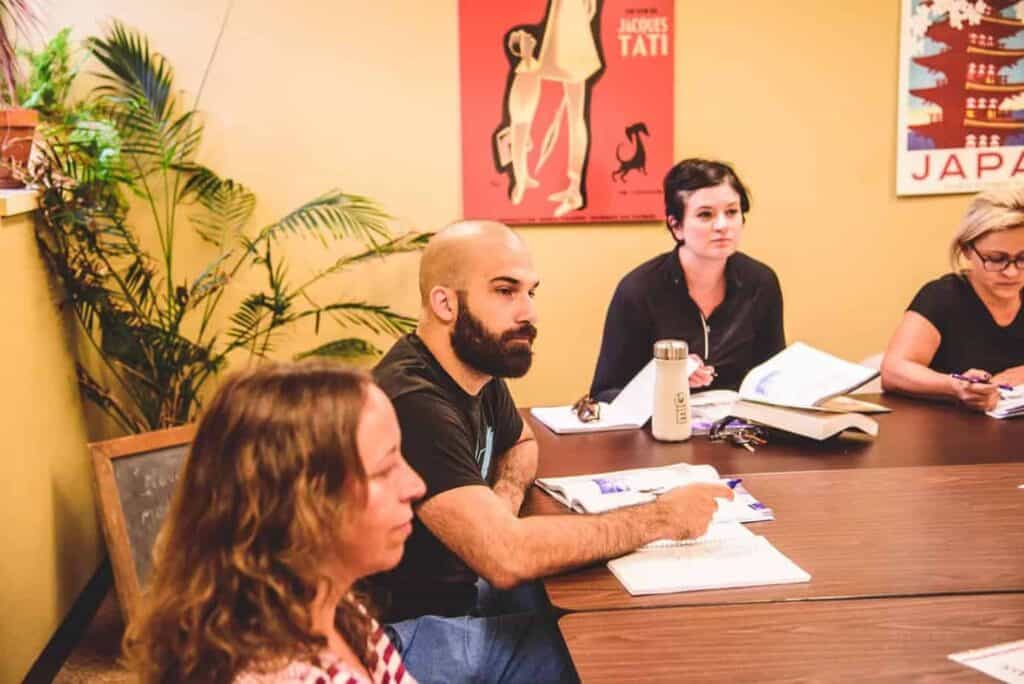 The most popular option, our group Mandarin Chinese classes offer the perfect learning environment. There are no more than 10 student in each class, all with a similar level. Your group will be guided through grammar, pronunciation, comprehension, and conversation. You'll have a course book, homework, and an optional exam at the end of the course. Classes meet in Boise one evening per week for 16 weeks total. Group classes run twice per year, from August to December and January through May.
Group Chinese Course Schedule
Current and upcoming group Chinese classes. Schedules are subject to change and some classes may be affected by holiday closures. Please contact us for more information and see our contact page for holiday schedules.
| Course | Meeting Time | Start Date | Status |
| --- | --- | --- | --- |
| Online Mandarin 1 | Mondays 5:30 – 7:30 PM- MT | TBD | |
PRIVATE
CUSTOM
ONLINE
For students who have prior language experience, we require a placement test to ensure you are placed at the correct level. To schedule a placement test, fill out our contact form and we will be in touch shortly. 
Why You'll Learn with CR Languages
Since 2010, over 700 students have passed through our classrooms. The instructors at CR Languages know what it takes to learn another language, and can help you get there. Not only are they experienced teachers, they're experienced students too, having learned three, four, even five languages themselves!
Benefits of Learning a Language
Improved focus, task switching, cognitive flexibility, memory, not to mention the personal satisfaction of learning and discovery—research shows that all of these things happen when we challenge ourselves to become multi-lingual.
"Learning Mandarin through CR Languages has far exceeded my expectations! All factors that support successful language learning are there: accountability through homework, conversation practice through repetition and time given towards answering all types of questions about culture, norms, food, etc. I couldn't be more pleased and now have the confidence to continue learning year after year!"
"Dandan has brought the excitement of learning back into my life. I am impressed by her expertise and passion. While challenging, learning to speak Chinese has been an incredible experience."
"I am very happy to write about our Chinese class. I never dreamed I would one day think in Chinese! Dandan is an excellent and patient teacher, who makes classes fun and pushes us to do more and more. I highly recommend this course, especially for motivated learners. Learning Chinese is easier than you think, and enjoyable, too"
Get in touch with us to save your spot in class!