The language of music, art, and luxury, with a particularly charming character, Italian is spoken by roughly 90 million people. Each Italian lesson will transport you through space and time, to places both modern and ancient.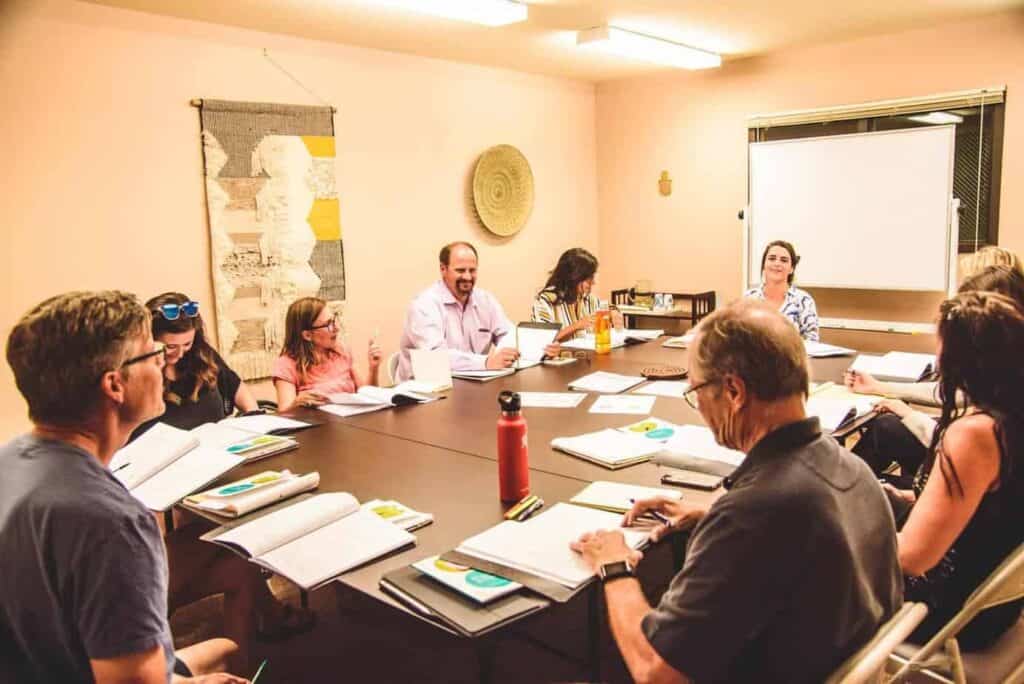 GROUP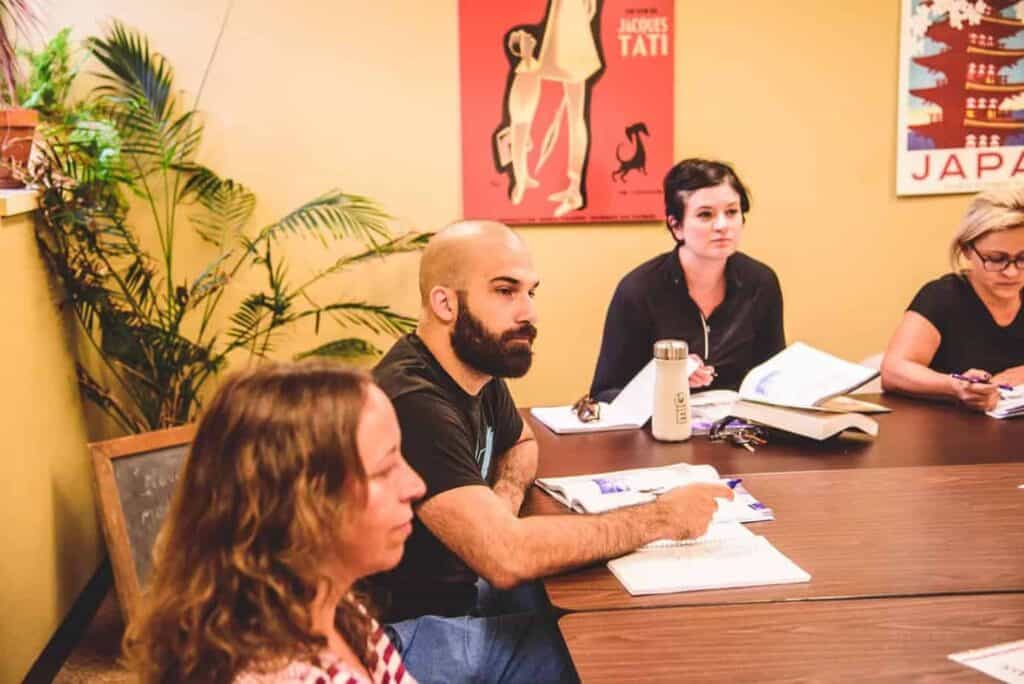 FREE
online learning material while enrolled!
The most popular option, our group Italian classes offer the perfect learning environment. There are no more than 10 student in each class, all with a similar level. Your group will be guided through Italian grammar, pronunciation, comprehension, and conversation. You'll have a course book, homework, and an optional exam at the end of the course. Classes meet in Boise one evening per week for 16 weeks total. Group classes run twice per year, from August to December and January through May.
Group Italian Course Schedule
Current and upcoming group Italian classes. Schedules are subject to change and some classes may be affected by holiday closures. Please contact us for more information and see our contact page for holiday schedules.
| Course | Meeting Time | Start Date | Status |
| --- | --- | --- | --- |
| In-Person Italian 1 | Thursdays 5:30-7:30 PM-MT | January 26th-May 18th, 2023. | Accepting enrollments! |
| In-Person Italian 2 | Wednesdays 5:30 – 7:30 PM – MT | January 25th-May 17th, 2023. | Accepting enrollments! |
| On-Line Italian 3 | Tuesdays 5:30 – 7:30 PM – MT | January 24th-May 16th, 2023. | Accepting enrollments! |
| In-Person Italian 4 | Mondays 5:30-7:30 PM-MT | January 23rd-May 15th, 2023. | Accepting enrollments! |
PRIVATE
CUSTOM
ONLINE
For students who have prior language experience, we require a placement test to ensure you are placed at the correct level. To schedule a placement test, fill out our contact form and we will be in touch shortly. 
Why You'll Learn with CR Languages
Since 2010, over 700 students have passed through our classrooms. The instructors at CR Languages know what it takes to learn another language, and can help you get there. Not only are they experienced teachers, they're experienced students too, having learned three, four, even five languages themselves!
Benefits of Learning a Language
Improved focus, task switching, cognitive flexibility, memory, not to mention the personal satisfaction of learning and discovery—research shows that all of these things happen when we challenge ourselves to become multi-lingual.
"I couldn't love my Italian class any more!! Fabiana is a wonderful teacher and the fact that she's from Milan, makes it even better! I'm learning Italian for my 2 grandsons, that live in Naples! My class is fun, educational and I love that there's so much personal attention! One of the best things I've done for myself, ever!!"
"This Italian class has been such a fun experience. It's great to have a class of people truly interested in learning a language. I'm an impulse buyer at heart as far as languages are concerned and decided there was no time like the present to start Italian. It's amazing how it has come in handy in such a brief amount of time. In my French classes at BSU I've read Quebecois Italian authors this semester and understood the Italian code switching mixed in with their French (something I would have probably skipped over in my reading before). I've run into more Italian people around Boise...probably because Italian has been on my mind. Thank you Alessandra for such a fun and useful class. "
"Learning a new language is a challenge, but Alessandra's approachable demeanor puts her students at ease. A student herself working on her fourth language, her passion for learning is inspirational. She approaches each class with a lesson plan that reviews the information covered in the previous class before covering additional information. Patience and motivation bolster her effective approach to teaching. I would highly recommend Alessandra to others and plan on continuing my lessons with her."
Get in touch with us to save your spot in class!