As the lingua franca of the world, the benefits of learning English are obvious. At CR Languages, students are challenged with engaging classes in a professional atmosphere.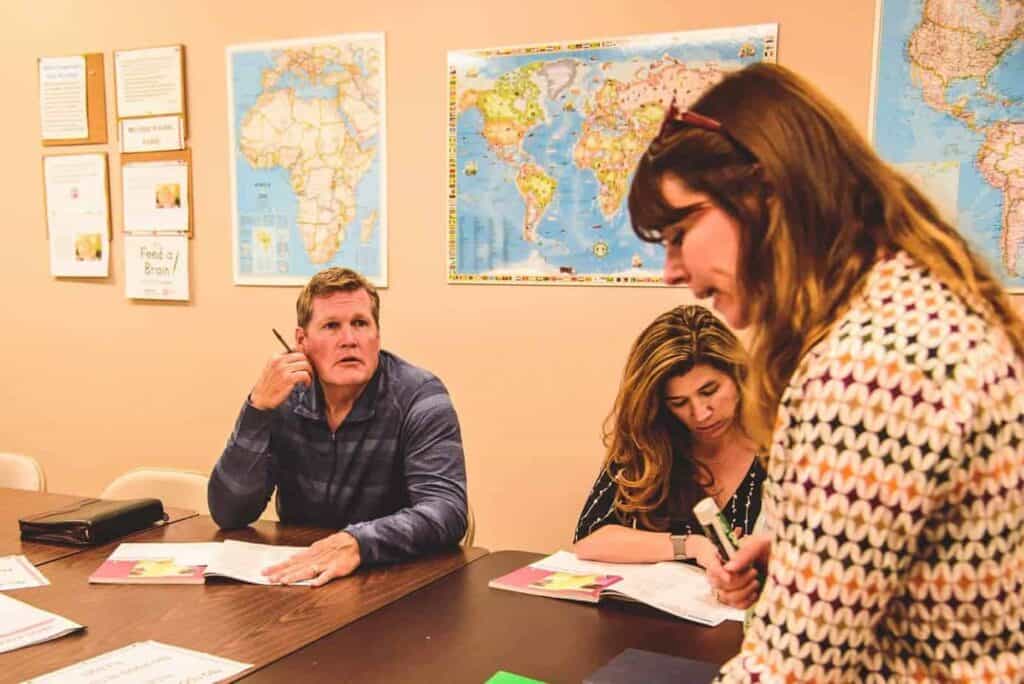 Intensive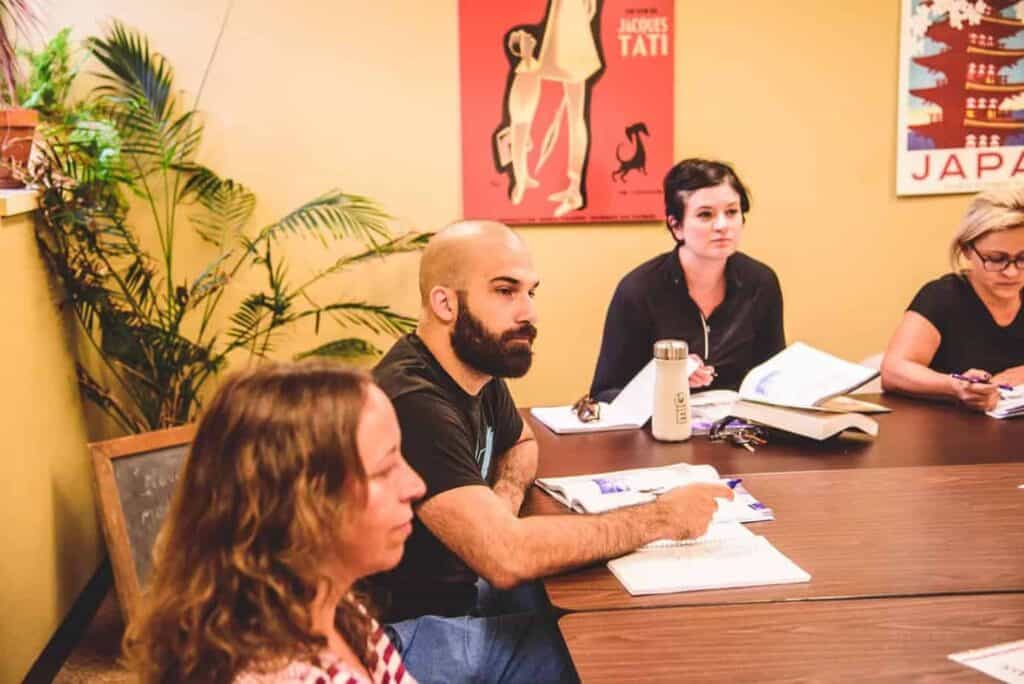 The most popular option, intensive English classes offer the perfect learning environment. There are no more than 10 students in each class, all with a similar level. Your group will be guided through grammar, pronunciation, comprehension, and conversation. You'll have a course book, homework, and an optional exam at the end of the course. Classes meet in Boise for 2-3 hours everyday, Monday through Friday. Classes are offered year-round.
PRIVATE
CUSTOM
ONLINE
For students who have prior language experience, we require a placement test to ensure you are placed at the correct level. To schedule a placement test, fill out our contact form and we will be in touch shortly. 
Why You'll Learn with CR Languages
Since 2010, over 700 students have passed through our classrooms. The instructors at CR Languages know what it takes to learn another language, and can help you get there. Not only are they experienced teachers, they're experienced students too, having learned three, four, even five languages themselves!
Benefits of Learning a Language
Improved focus, task switching, cognitive flexibility, memory, not to mention the personal satisfaction of learning and discovery—research shows that all of these things happen when we challenge ourselves to become multi-lingual.
"I took the Super Intensive English class. All the lessons have been really interesting, really satisfactory and carefully prepared. At CR Languages I had three special instructors. They were all very good, sensitive, serious and friendly and they made me feel at home. I had homework everyday. The lessons became more difficult every day. My instructors gave me advice, encouragement and positive comments, which were all very helpful for me."
"I can really recommend CR Languages. The teacher, Roger, is very kind and he also has a great knowledge to teach English. I came to Boise about nine months ago. When I came here, I couldn't speak English very well. However,now, I can speak English very well. I'm so excited about that. Nowadays, I can talk to native speakers, I can make an appointment by phone, and I can go wherever I want to go because I'm not afraid to speak English. The class style also good because they are small classes. You can ask your question whenever you want. This class style helps you to improve your English skills. I hope you have a good experience at CR languages."
"I really like the CR Languages school. It is located in beautiful downtown Boise. I like study the materials. They provide grammar, listening, speaking, and a CD with exercises. The class is small-up to 6 students. My instructor was Roger. He is very intelligent and patient and really helped me with the grammar."
For students visiting Boise, there is no better place to learn English in the U.S. Consistently rated one of the safest cities in the country, as well as one of the fastest growing cities, Boise is clean, friendly, and fun! At the base of the Rocky Mountains, Boise offers tremendous outdoor activities year-round. Learn more about things to do in Boise and Idaho on VisitIdaho.org. 
Get in touch with us to save your spot in class!