Wether it's ancient texts about philosophy or connecting with a friend, Arabic has brought communities together for centuries. It is one of the top six languages in the world, breaking barriers of time and place.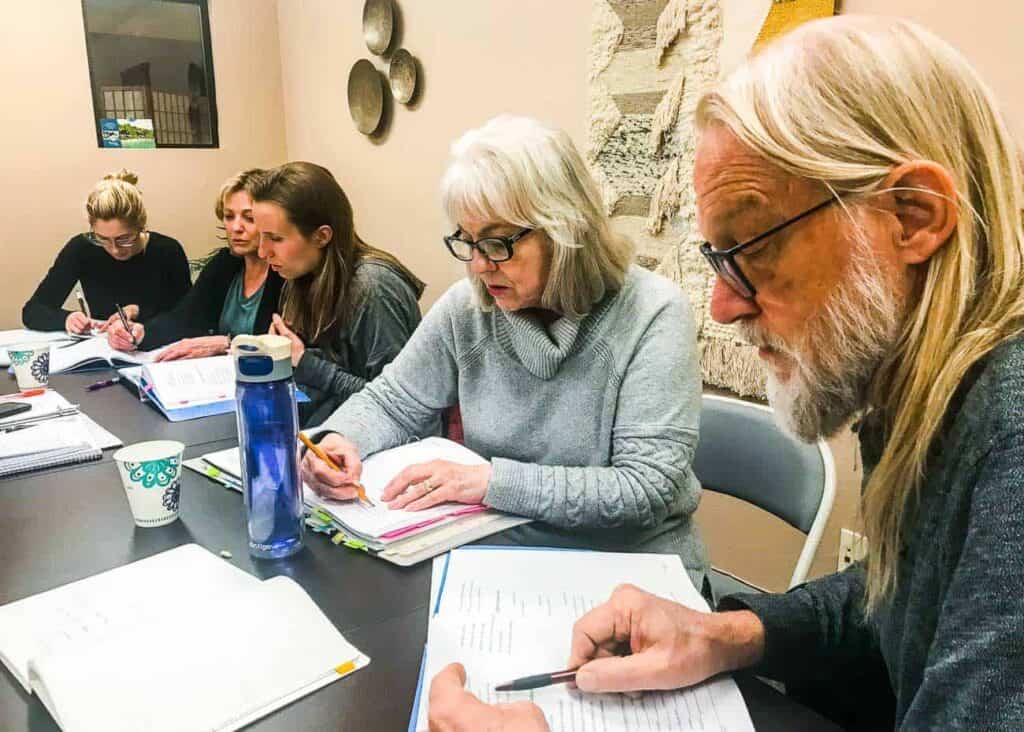 GROUP
PRIVATE
CUSTOM
ONLINE
GROUP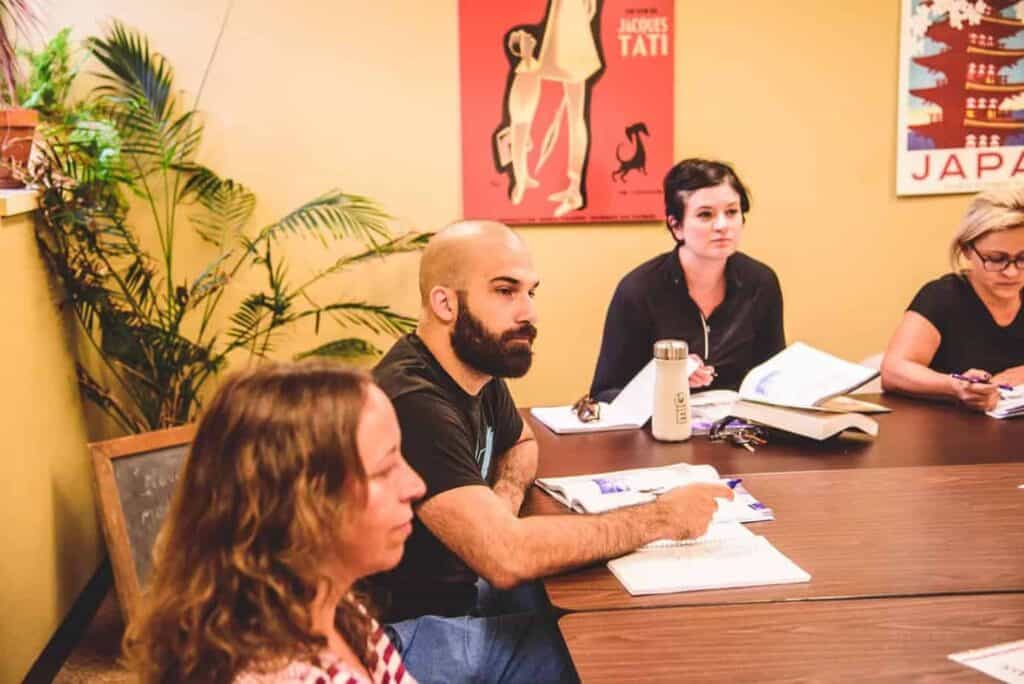 The most popular option, our group Arabic classes offer the perfect learning environment. There are no more than 10 student in each class, all with a similar level. Your group will be guided through grammar, pronunciation, comprehension, and conversation. You'll have a course book, homework, and an optional exam at the end of the course. Classes meet one evening per week for 16 weeks total. Group classes run twice per year, from August to December and January through May.
Group Arabic Course Schedule
Current and upcoming group Arabic classes. Schedules are subject to change and some classes may be affected by holiday closures. Please contact us for more information and see our contact page for holiday schedules.
| Course | Meeting Time | Start Date | Status |
| --- | --- | --- | --- |
| Online Arabic 1.1/3 | TBD | TBD | |
PRIVATE
CUSTOM
ONLINE
For students who have prior language experience, we require a placement test to ensure you are placed at the correct level. To schedule a placement test, fill out our contact form and we will be in touch shortly. 
Why You'll Learn with CR Languages
Since 2010, over 700 students have passed through our classrooms. The instructors at CR Languages know what it takes to learn another language, and can help you get there. Not only are they experienced teachers, they're experienced students too, having learned three, four, even five languages themselves!
Benefits of Learning a Language
Improved focus, task switching, cognitive flexibility, memory, not to mention the personal satisfaction of learning and discovery—research shows that all of these things happen when we challenge ourselves to become multi-lingual.
"LOVE this—classes are kept small, we learn the fundamentals, and get to practice. I'm in Spanish 1 now, after the intro class, and my favorite part is that we're reading a "novel" written specifically to teach new Spanish words. Julietta is a fantastic, enjoyable teacher, and I always enjoy coming to class—there's always a lot of laughter. :)"
"The CR Languages Spanish course has taught me not only the grammar portion of Spanish but provided me an opportunity to practice speaking what I have learned in a small group setting. The classes are fun and interactive yet challenging enough to where I don't get bored."
"The classroom environment is comfortable and allows students to engage without feeling intimidated. I would recommend CR Languages to anyone who is considering learning a second language. Julieta is an excellent instructor and I look forward to attending Spanish class every week!"
Get in touch with us to save your spot in class!